One of the fastest-growing industries in the world is technology. Digital currencies are on the rise, and many new startups are looking for crypto community managers to help them build their brands. If you have a passion for the latest technology and business trends, you might consider a career as a crypto community manager.
If you have a flair for communicating with people on social media or enjoy writing posts that provide valuable information, this just might be your new dream job! In this post, we're going to explore some benefits of being a crypto community manager and show you what it takes to become one.
What is a crypto community manager?
A crypto community manager is a marketing professional who oversees a digital currency company's communications and brand. They are responsible for moderating communities, including social media channels, forums, blogs, and more.
Crypto community managers are experts on blockchain technology and cryptocurrency, which means they speak the language of blockchain. They know how to read cryptocurrency charts, can list all the blockchain platforms, understand what ICOs are, and have a good grasp of how the industry works.
In order to become a crypto community manager, you need to have knowledge about blockchain technology and a deep understanding of what cryptocurrencies are all about. A crypto community manager can as well be known as a crypto community moderator or a blockchain community manager.
What do crypto community managers do?
As a community manager, you'll work with your team to develop different marketing strategies that will help both new customers and current clients find your company relevant. Crypto community managers have a very crucial job: informing people about crypto, and building connections with people in the space. They guide newcomers through the process of investing in crypto and finding the right wallet for their needs. Some specific roles of a CM are as follows:
Manage your community channel ie Telegram
Make video tutorials and Howtos
Share project content on social media
Educate the community and create public awareness
Invite your new people
suggest project growth ideas
Bugs bounty and securities
Gather feedback about your channels, UI/UX, Website, Social Media, etc.
Make contact with the press and influencers
What are the responsibilities of a crypto community manager?
The first step to becoming a crypto community manager is to understand what your responsibilities will be. As mentioned before, you'll be responsible for different marketing strategies that will help both new customers and current clients find your company. You'll need to moderate communities, including social media channels, forums, blogs, and more.
This can be challenging because it requires a lot of work. You'll constantly be working on different projects for various clients or the company itself. It may not seem like there are many benefits to this type of position at first glance, but trust us—there are plenty!
One key benefit of this position is the ability to work remotely with flexible hours. This means that if you have family obligations or schoolwork that needs attending to, you won't have to miss out on networking opportunities with the team because you're unavailable at certain times of the day or night. The only time when your schedule might get in the way is during brainstorming sessions or when you require feedback from other members on an ongoing project. A CM should ensure the following in his project channel (Telegram, Discord).
Discussions are moderated
Manage your ambassadors
Share useful information
Delete irrelevant contents
Spammers and fraudsters should be identified and blocked.
Answer questions about your technology, plan, and initial coin offering (ICO).
Qualities that make a good crypto community manager
Luckily, the entry-level requirement for this position is relatively low. There are no technical requirements; only a passion for cryptocurrency, great communication skills, and excellent interpersonal skills are required.
In essence, you'll be paid to learn about cryptocurrency and assist others in doing the same. The most effective community managers are to pay attention to details and working are working at ease on multiple projects with diverse communities and objectives.
Tips for becoming a crypto community manager
Since you are responsible for moderating social media channels, and forums board as a crypto community manager, you need to plan ahead. It can be challenging to balance all of these responsibilities at once, but there are ways to make it easier.
These tips will show you how to succeed as a new crypto community manager in this fast-paced industry.
Create a schedule
Either weekly or monthly, determine when you'll dedicate time to your crypto community management tasks.
Use online tools
Tools like Hootsuite and Buffer can help you manage all of your accounts in one place.
Divide and conquer
If you have a team, establish clear roles where everyone has expertise in certain areas. One person can take care of blog content while another handles communities on social media channels. This will make it easier for you to focus on the areas that need more attention.
How to Become a Crypto Community Manager
An important part of any cryptocurrency project is its community. It's the foundation that everything else is built on. Community managers are the people who help maintain that foundation. They are responsible for building, managing, and engaging with communities to encourage participation in their project or company.
Follow these five steps to become a Crypto Community Manager and land your first Crypto or NFT Community Manager job.
Learn about crypto community management
Know the responsibilities of a crypto community manager
Master the skills and be confident
Make a list of your favorite cryptocurrency communities.
Find your dream job
Learn about crypto community management
Knowledge is key when it comes to crypto community management. A significant part of your time will be attending to addressing questions and inquiries from your community members. Fundamental knowledge of blockchain is required to handle any project. Search for resources online or take a basic course on cryptocurrency.
Know the responsibilities of a crypto community manager
Knowing what to do in a community will ease your task on any project. You need to familiarize yourself with the responsibilities of a crypto community manager earlier discussed in this article.
The role of the community manager is critical to the success of any cryptocurrency project. This person must coordinate the entire network of investors, speculators, developers, and users from concept to ICO, IDO, IEO, and beyond.
Master the skills and be confident
This is an entry-level position in the marketing field that can provide you with experience in many areas of digital marketing. But it doesn't stop there—many community managers move up in their careers to senior positions!
The main skill needed as a CM is your basic crypto knowledge with great communication skills. Also, if at the entry level you are not confident enough, landing your first crypto community manager job might be a Herculean task.
Make a list of your favorite cryptocurrency communities.
To be a successful community manager, you need to be conversant with the key crypto communities. You will send your prospects or new project members to any of the following platforms where your community will be hosted.
Telegram
Reddit
Quora
Discord
Facebook
Twitter
Steemit
Medium
BitcoinTalk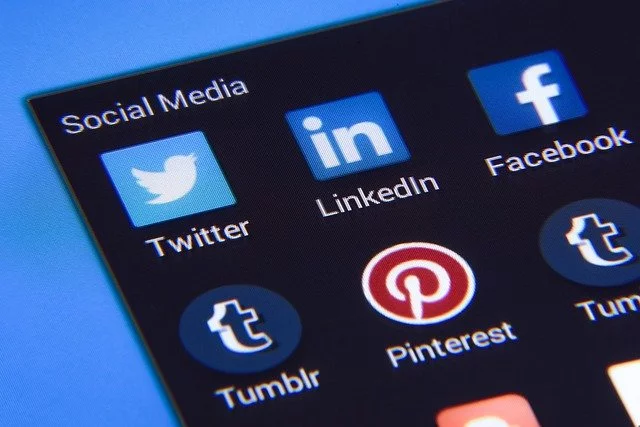 Where to get crypto community manager jobs
You're ready to look for work as a crypto community manager after you're well-educated and equipped. You should be passionate about the community you'll be managing. Search for your next crypto community manager job on the following websites.
Cryptocurrency projects Websites
Tips for Success in the Industry
Cryptocurrency is not just about buying and selling. It's also about the community that surrounds this new form of currency. The crypto community is filled with many individuals, all with their own goals, needs, and expectations. These people are the backbone of the crypto world.
Crypto community managers are a unique breed. They're social media experts who know a lot about crypto and how to use it, but they also have a good understanding of how to communicate with the masses. Crypto is making major waves globally, and there's a lot of interest in blockchain technology and investing. The more people understand how this digital revolution works, the better.
That's where crypto community managers come in; they help bridge the gap between the community and new users while still staying up on all the latest developments in blockchain technology. If you want to become one, you might want to consider these tips.
Crypto community manager salary
Crypto CMs don't have fixed salaries as the salaries depend on a lot of factors like the size of the project, location, project budget, and how many hours of work shift among the likes.
Moreover, on average new entry earns $200 monthly. Experts earn up to $1000 monthly. The higher you grow the tighter you pay. just dream big, start small and scale so fast.
Other Crypto Tips
Get Ready to Take on a Big Career
Cryptocurrency is gaining more and more attention. There are many resources online that can help you to understand the basics of cryptocurrency, but there is also a lot you might not know. And in this age of digital transformation, it's important to stay up-to-date on the latest industry developments.
Cryptocurrencies have created a new breed of entrepreneurs, investors, traders, and miners who are striving to learn everything they can about the new asset class. And that's where Crypto Community Manager comes in. We need to leverage this opportunity by preparing to take a Crypto Community Moderator role today!
If you really understand this topic ad got values, it is good to learn how to build a crypto community.