If you have an empty warehouse, and you have been thinking of what to do with the space to make you more money, then this is absolutely for you, Tag along with me as I walk you through 50 profitable empty warehouse business ideas to start in your warehouse.
Currently, there are many businesses to go into with a functional warehouse and make a ton of money. But finding just the right business idea that suits you and your needs could be life-changing and guarantee the longevity of the business venture.
How to start a warehouse business
Warehousing is a way of storing goods that are not typically used on a regular basis. This form of storage can reduce or eliminate the need for constant inventory management.
To start this type of business, you need to choose a location for your warehouse and contact local, state, and federal governments to get approval.
You also need to create a business plan, purchase insurance, open a bank account, spend time assembling the necessary equipment, and more. Read How To Start a Warehousing Business For Storage to get started.
List of Profitable Empty Warehouse Business Ideas to Start Immediately
To help you discover more residual incomes, we have selected the best 50 profitable empty warehouse business ideas to start in your idle warehouse immediately.
Some are more innovative, while others have been around for a while. But, each of these business ideas will help you make money and turn your life around. Let Dive in there.
1. Flipping automobile
The car flipping business model is simple: buy low, repair, customize and sell high, but the profit potential for the time invested can be very high, and you can comfortably flip the cars in your warehouse, making more money.
2. Indoor sports center
There is minimal competition in this industry, which makes it a really profitable venture, and make no mistake there is no shortage of clients, which are being fuelled by the growing interest in indoor sports activities.
3. Start a Gym
People who care more and more about how they look, how fit they are, and how healthy they are as a whole are more likely to go to fitness centers and gyms.
Which makes it an increasingly popular investment sector for entrepreneurs, and with a few modifications to your Warehouse and the purchase of a few training gears you can get started.
4. Start a cinema
Going to a cinema has always been a very welcomed idea by many to unwind and relax, while also being entertained, now many entrepreneurs don't realize that this is a gold mine if properly harnessed. This venture can be started in your Warehouse but with moderate reconstruction to accommodate people, the bigger the space the more money is made.
5. Start meat processing
This business deals with meat processing operations, carrying out all the activities related to the preparation and processing process of bagged products or products derived from semi-finished meat products. This business is very lucrative and can be started in your empty warehouse.
6. Start a mini trade Fair
A trade Fair is a business that brings inventors and producers together in the demonstrations and experiments of goods or services for the aim of making sales, the producers showcasing their products pay a fee for the opportunity to sell. This is a good and profitable business to start in a warehouse but will require a few modifications.
You can use some fancy promotional items at the trade fair you want to hold to attract everyone's attention. Promotional gifts such as custom enamel pins, keychains, lanyards, etc.
You can custom design your brand logo, photo, or call-to-action on these promotional items. This further increases public awareness and familiarity with the brand. This will help your business grow more successfully.
7. Game center
Kids, teenagers, and even adults often visit game centers to play and entertain themselves, relaxing their minds. This is a venture that can make you a lot of money if properly managed, and with a good number of play stations and modifications to your Warehouse, you can start making good money.
8. Fast food restaurants
In recent years we have seen an important increase in the opening of fast-food restaurants, which is encouraged by the increase in population.
Restaurants are currently one of the best food businesses to start. But with a warehouse, intense modification is needed if it is going to be the venue of this ambition.
9. Mechanic workshop
Opening a mechanical workshop can be a profitable craft business. The large fleet of cars on our roads – 49 million cars in 2022 – is continually in need of maintenance and repairs. So there are no shortage of job and a warehouse is an ideal location for starting on a large or medium scale.
10. Lease it out to a manufacturing company
You can lease your empty warehouse to manufacturing companies that want to carry out production. This is easy and profitable.
11. Use it as an Event center
Many people constantly need large spaces to hold certain events, and what better way to put your warehouse to use, than to modify it and turn it into a money-making events centre.
12. Lease it out as a storage facility
This is the most common business to do with a warehouse. Leasing your warehouse to companies, small businesses, or even individuals for a fee. This is a simple but effective way to make money from your warehouse.
13. Cloth production business (tailoring)
Starting a tailoring business is an excellent opportunity to generate income through your own independent business. The fashion industry will always be on the rise, so get in there and make money.
14. Poultry feed mill
This is a very lucrative business, given that every poultry farm needs a constant supply of poultry feed for its stocks. And the current increase in population can only be good for this business.
This venture is capital intensive as it is lucrative, and it can be established in the comfort of your Warehouse.
15. Beverage Production
If you have experience in beverage production, or you are very interested in the production process then it's time to put your warehouse to good use and start producing beverages and build a multi-million industry.
16. Start a laundry service
You could start a laundry business in your warehouse with a few modifications. And we all wear clothes. This, of course, makes the commercial idea of cleaning dirty laundry a noticeable success. It is capital-intensive but also very profit-oriented.
17. Create separate offices and rent
This is another way in which money can be made through a warehouse. Intense modification is needed, but the profit is very much worth it.
18. Start bulk selling of building materials
You can start the sales of building materials in your empty warehouse. This business is one of the best in terms of profit.
19. Start a Soft Chemical Production Company
This is one of the most lucrative low-cost chemical production ventures that has created millionaires. If your warehouse is located on the outskirts, this business can be established with a few modifications. All you need is to secure the required licenses and permits.
Pesticides and agricultural chemical products, such as herbicides, insecticides, fungicides, fertilizers, insect repellents, sheep dips, fly sprays, and flea powders, are among the things you'll be needed to manufacture. You can also venture into household needs like liquid air fresheners, liquid detergents, bleaches, and the like.
20. Production of soap
Producing soap is one thing you could do with your empty warehouse this business is very lucrative and the availability of space encourages bulk production which leads to a higher profit margin and given that soap is an everyday commodity the Market will always be there.
21. Start a Poultry farm
You can put that huge space to good use by starting a poultry operation in your warehouse. This can be done with or without possessing the necessary skill set, as you can always hire experienced poultry Farmers. And with the rise in population, sales are guaranteed with the right marketing strategy.
22. Horse breeding
Working with horses gives those who love these animals the opportunity to be in close contact with them every day.
On a horse farm, you have the opportunity to always be close to the horses and take care of the foals. But regardless, this business idea has the potential to make you serious money, and the availability of the warehouse can only make this better.
23. Start a skill acquisition school
With a little organization, planning, and intense modification, you can transform your empty warehouse into a vocational skills acquisition school for both young and old. Education is undeniably an intensive money-making industry.
24. Lease to distribution companies
Leasing your empty warehouse to distribution companies is a good way for you to kick back and relax while making money. This is a profitable and easy business venture.
25. Start a supermarket
A supermarket is one of the best investments to make if you have the capital. As for space, a warehouse can, with intense modification, be turned into a supermarket, but I would rather use the warehouse as a storage facility for the supermarket.
26. Rent as a party venue
You can put that empty warehouse lying idle back in business by reshaping it and putting it up for hire as a party venue. Though this might be a little expensive at the beginning. But will later give a high return on investment (ROI) in the long run.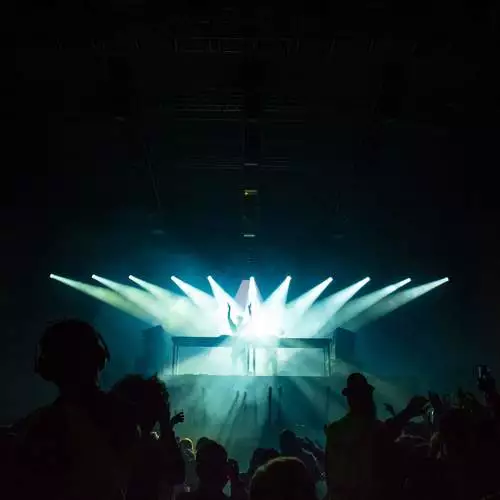 27. Start a bakery
If you are good at baking or interested in the catering industry, make a good business strategy, brand your establishment, and kick off a multi-million business from the comfort of your warehouse. With little capital.
28. Start a boutique
This is one of the business sectors that knows no crisis. With a stable market. It is clear that the crisis may reduce clothing consumption, but people will always need to dress. This makes it a good investment option. The warehouse can be used as a storage facility for the boutique.
29. Start a nursery plant business
This is a business idea that doesn't yet have much competition and is still a secret gold mine if it can be properly managed. And this can be done in your warehouse, maximizing the startup capital.
30. Perfume production
This is one of the current booming industries right now, people will always want to smell nice and are willing to pay for it. Starting this business venture on a large scale is not so capital intensive, and the availability of a warehouse could as well be the secret to success in this venture.
31. Start a sachet water industry
Your empty warehouse can be used to start a sachet water industry, though this venture is capital intensive,  it is also very much profit-oriented.
32. Start an importation business
This business is all about importing goods from abroad and selling them directly, or through a network of sellers, on the national territory. Your empty warehouse will come in handy for the storage of imported goods. This is a very lucrative business to go explore.
34. Start a macro brewery
The demand for drinks is very high as it satisfies people's immediate needs. While many people are aware of the great potential of this business, others cannot afford the cost of starting such a company, but with a warehouse, goes a huge chunk of money off the startup capital making it less capital intensive.
35. Start a newspaper or magazine industry
If you love writing, and you're very good at it, this might be a good business to explore. It is a bit capital intensive, but it turns profit over quickly. You can start this operation in your Warehouse with a few modifications.
36. Start a radio station
Thanks to the possibilities of the web. Broadcasts of music, news, content and entertainment via radio are therefore again in great demand, both on local and national radio stations, and you can start this profitable venture in your Warehouse with intense reconstruction.
37. Start an E-commerce business
Starting an e-commerce store is another business that you can undertake. But for success in this type of business one needs a warehouse to stock the products available for sale.
38. Start a logistics business
With the increase of purchase made on E-commerce shops the need to deliver these purchased items have increased, which gives way to the logistics business, and with a warehouse handy the profit rate of this venture increases.
39. Start a waste management business
Many people still don't know the value of this business venture; it is still looked down on, but this is a multi-million dollar business idea that makes a quick return on capital while also making you a serious profit. Your warehouse can make a great office with intense reconstruction.
40. Start dropshipping
This is a business that involves the creation of an e-commerce site, copying and displaying goods that are on another e-commerce website on yours, increasing the price, and in the case of purchase, you place an order on the other side with the location and details of the customer.
41. Food processing business
If you have an empty warehouse, then you can put it, to good use by starting a food processor, it is a very profitable business venture. That deals with the packaging and processing of food.
42. Start a fishery
This is the best agricultural industry to go into currently, with the daily demand for fish rising and at its peak. This is a promising sign of better days ahead, so put your empty Warehouse into good use and start a fishery.
43. Start a custom furniture business
This is very highly profitable and with the demand for custom furniture on the rise, making this a good industry to explore, even if you don't have the skills you could learn or hire expert craft men and turn your warehouse into a constant revenue-generator.
44. Start a cybercafé
The cybercafé business is still striving to dispel the introduction of Android phones, like every business, it just had to adapt, and is now coupled with printing, photocopying, typing, etc. to create more income revenue.
So investment in this business is not capital intensive and your empty Warehouse can be reconstructed and used as its location.
45. Open a photo studio:
Recently, this has become one of the most popular business ventures, Even if you are not a photographer or editor, you can still hire them and make money from this lucrative business, and your warehouse can be converted into a photo studio.
46. Start a car wash
Many car owners simply don't have time to personally take care of their vehicles. But with simple equipment like car shampoo, polishing wax, black tires, sponges, buckets, and a sturdy hose, you can start earning a decent income in your warehouse. Though you need to do a little reconstruction on the warehouse, it is worth it.
47. Start a printing press/print on demand
If you have an empty warehouse, well you can put it to great use by going into a printing press business, yes it is capital intensive, but it is also very profit-oriented.
48. Tutoring Services
You might establish a tutoring business utilising your spare warehouse if you want to work with students one-on-one. It might be in business, academics, or gaining new skills. Your warehouse will just be useful again
49. Start a film industry
If you enjoy acting or the idea of making movies and have an empty warehouse, you could step up your game and give your warehouse an intensive makeover, turning it into a film studio.
Now, I don't have to tell you how lucrative this business is; you have probably seen it firsthand. Even if you don't have experience creating movies, you could learn or hire a professional.
50. Start dog breeding
With the current rise in the prices of different dog breeds, it has become a very profitable business venture.
If you love taking care of dogs and have an empty warehouse. Your ability to make money is limited by your mind. As we know that don't are mainly used for security purposes.
CONCLUSION
The great spirit of entrepreneurship won't make you leave your empty warehouse lying idle. Pulling all resources together is what you need to make it works out.
Pick any of the 50 Profitable Empty Warehouse Business Ideas listed above to start with little capital. Ensure you deploy a business plan and expand in the future with your long-term goals.
You might want to read:
5 Best Distribution warehouse business ideas to Start Today
Need for Warehousing (8 Reasons)