If you want to learn more about SafeMoon cryptocurrency or simply know how to buy SafeMoon coin on Binance and trust wallet,
You are in the right place. In this guide, we will illustrate how to buy SafeMoon from famous crypto-exchanges, and we will also highlight the features of SafeMoon and its market forecasts,

SafeMoon is a new token that was Launched on March 2021, and it is already becoming popular among cryptocurrency investors, and thanks to massive investments.
Its price has exploded in recent months, and the forecasts for the future are very positive. This calls for attention as many are already looking for an alternative to bitcoin.
How safeMoon coin works?
SafeMoon is one of the fastest-growing cryptocurrencies. Launched by CEO John Karony and his team, the token's price was originally at $0.000000001, but it has now stabilized at $0.000001804, which is astonishing given the rate of  growth in just a few months
Its market capitalization is now more than $6 billion, and its user base has grown by over 2 million people in this short period.
SafeMoon Coin Features
A very bold feature of SafeMoon is that it imposes a 10% penalty on those who sell or trade their SafeMoon coin, to discourage speculative transactions, and encourage the purchase and maintenance of the token for a long time.
And of the penalty, 5% is redistributed to all SafeMoon holders as a  passive reward, and the other 5% helps provide liquidity.
The value of the token in this way remains high. This logically discourages its sale and instead rewards those who decide to hold the cryptocurrency for the long term, through continuous rewards. Making it a good investment.
SafeMoon market forecast
It is not easy to predict the future price of SafeMoon or say with certainty whether the token will remain profitable in the long run.
However, numerous factors have proven that it has been making progress, which is a positive result that, in turn, makes it a good cryptocurrency for investment.
Furthermore, SafeMoon also plans to develop, its own cryptocurrency exchange, its own app, and its own game,  Many analysts estimate a possible price increase for SafeMoon by the end of 2021 equal to + 600%
Where to buy SafeMoon Coin
Currently, SafeMoon Coin cannot be purchased through normal cryptocurrency exchanges, the purchase procedure is more complicated, and we will explain it, but imagine if this token is introduced on Binance, Coinbase, or eToro, and made available to the public, its price could immediately gain positive momentum.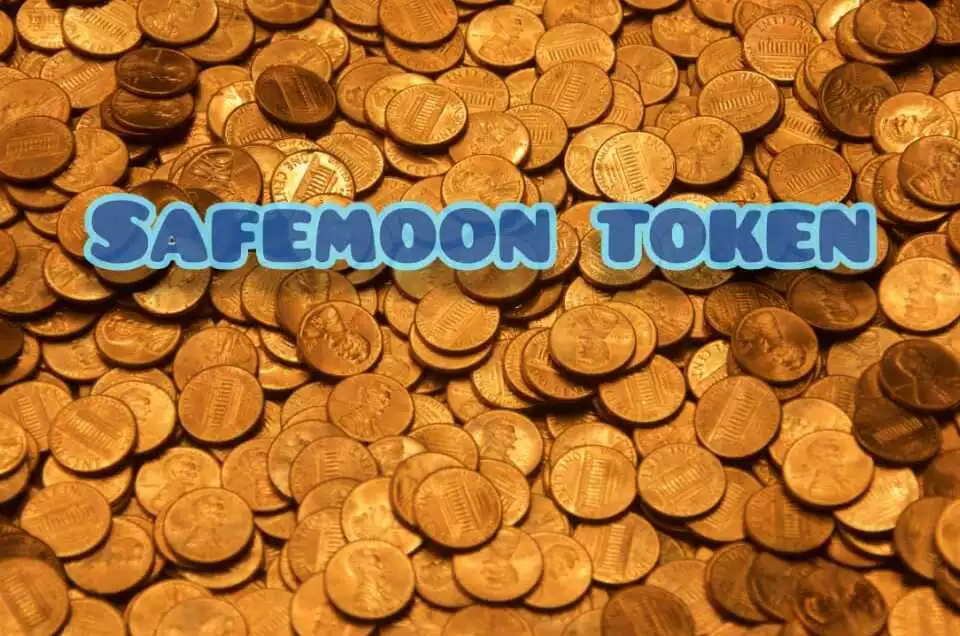 How to buy SafeMoon coin on Binance and Trust Wallet
The procedure for buying SafeMoon is longer than the one followed to buy Bitcoin, Ethereum, Dogecoin, Litecoin, Ripple, and other cryptocurrencies. In any case, even if you are a beginner, you should be able to complete the purchase in 15-30 minutes. Here are the steps to follow on your smartphone to buy SafeMoon coin, using Binance and Trust Wallet
Download Trust Wallet, one of the most famous cryptocurrency wallets available for both Android and iOS, create your virtual crypto wallet, enter a recovery phrase that no one else knows, and make sure it stays that way.
If you don't have an account with Binance, open an account on the exchange too, deposit money into your Binance account by wire transfer, credit, or debit card, and buy BNB, which is the official Binance cryptocurrency. Now you will need to withdraw your BNBs and deposit them on Trust Wallet.
For some of you guys that don't know how to withdraw BNBs from Binance and deposit them on Trust wallet, here are the steps.
Log Into your Binance account: Go to your wallet and click on Fiat and Spot.
Click Withdrawal on the page.
Click on the Crypto Tab: then select the cryptocurrency you wish to withdraw.
Select the Right Network: You will have to select the currency on which you want to make the withdrawal.
Go to Trust Wallet, and tap on BNBs currency for withdrawal.
Tap on Receive and copy the currency address.
Go back to the withdrawal page of Binance and paste the address you just copied. Click on Submit if every detail entered is correct(cross-check)
Then click on Send and enter your code.
Once you have made the deposit on Trust Wallet, you will have to wait for the transaction to be processed (it takes a few minutes), after which your BNBs will become visible in your Trust wallet. At this point, convert the BNB to Binance Smart Chain Token.
Alternatively, if you do not want to go through Binance and want to do everything solely with your Trust Wallet, you can directly purchase the Binance Smart Chain Token cryptocurrency from there. You will need to click on Smart Chain on the main screen of your wallet and then click on Buy.
Once the transaction has been confirmed, and you see the balance in the Smart Chain within your wallet, you must open Dapp on Trust Wallet, which you will find at the bottom of the main screen of the wallet itself (it is called DApps on Android, and Browser on iOS).
Inside the Dapp look for PancakeSwap and open it. Connect your Wallet at the top right. Now scroll all the way down and choose the V1 (old) version. Scroll up again, click on the Settings option and enter 12% in the slippage tolerance item. In the transaction deadline field, add 20 minutes. In the token to buy field, enter this code: 0x8076c74c5e3f5852037f31ff0093eeb8c8add8d3
Other Crypto Tips

In Conclusion
Finally, everything is ready to buy SafeMoon Coin. Click on confirm swap, and a few minutes later, the cryptocurrency will be deposited directly into your Trust Wallet.
There you go. It is complicated, but it is not hard. As previously stated, buying SafeMoon coins with Binance and Trust Wallet takes about 15-20 minutes.
The coin will be launched on a cryptocurrency exchange site soon, making it easier to buy safemoon coins with a click but take advantage of this now and buy it cheaper. This token has been compared to Bitcoin by some experts, in other words, you should drop a comment below if you have successfully purchased safemoon token.