When you struggle to make ends meet, keeping track of all your bills and payments can be difficult. You may feel like you are drowning in debt and don't know where to start.
This is where debt consolidation comes in. Debt consolidation is the process of combining all of your debts into one monthly payment. In this blog post, we will discuss what debt consolidation is, how it works, and whether or not it is the right option for you!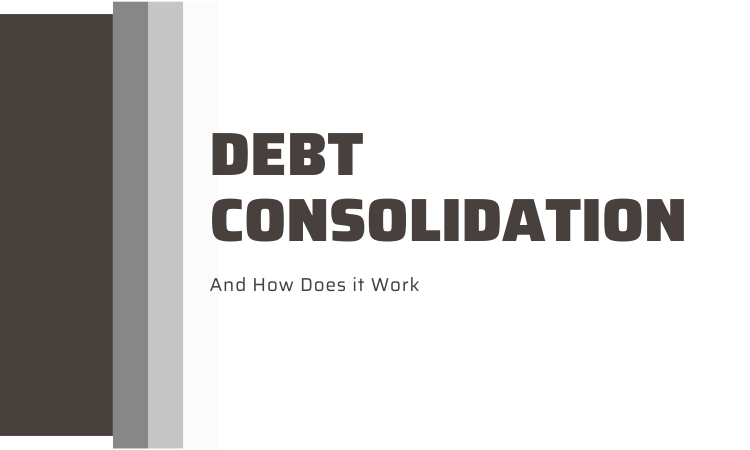 What Is Debt Consolidation?
Debt consolidation is the process of combining all of your outstanding debts into a single loan with a lower interest rate. This can save you money on interest and help you pay off your debt faster.
There are several ways to consolidate your debt, including taking out a personal loan, using a balance transfer credit card, or working with a debt settlement company. Looking at different financing options when consolidating debt is very important because the wrong choice could end up costing you more money in the long run.
How Does Debt Consolidation Work?
The first step in debt consolidation is to look at all your outstanding debts and determine how much you owe on each one. This includes credit card balances, loans, and any other type of debt. Once you have this information, you can start looking for a debt consolidation loan.
A debt consolidation loan is a new loan that pays off all of your outstanding debts. The new loan has a lower interest rate than individual debts, so it saves you money on interest payments. It also gives you one monthly payment to make instead of several, so it can be easier to manage your debt.
To get a debt consolidation loan, you must have good credit. If you don't have good credit, you may still be able to get a loan, but the interest rate will be higher. Some lenders specialize in loans for people with bad credit. There are some lenders that specializes in debt consolidation loans for bad credit, all you have to do is to look out for one.
Another option for consolidating your debt is to get a balance transfer credit card. With this type of card, you can transfer the balances of your other credit cards to the new card. This usually comes with a 0% interest rate for some time, so it can save you money on interest payments.
Things To Consider Before Consolidating Your Debt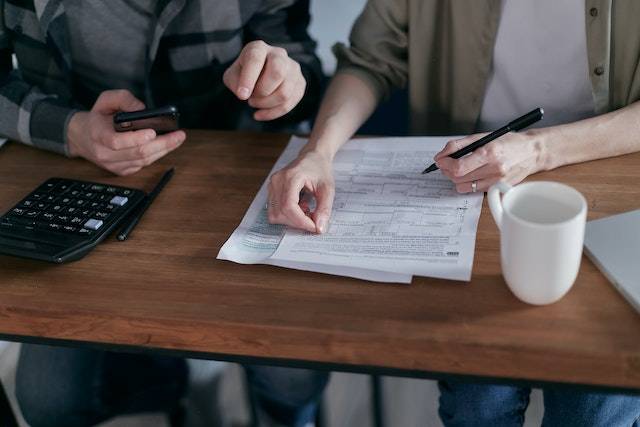 There are a few things to consider before you consolidate your debt. Let us discuss them in more detail below:
What Is Your Current Financial Situation?
Before consolidating your debt, it is important to look closely at your current financial situation.
This includes understanding how much debt you currently have, your monthly expenses, and how much money you have coming in each month. Once you have a clear picture of your finances, you can start to look at consolidation options.
What Are Your Consolidation Goals?
Next, you will need to think about your goals for consolidating your debt. What do you hope to achieve by consolidating your debt?
Do you want to lower your monthly payments or pay off your debt more quickly?
Perhaps you are hoping to consolidate multiple debts into one easy-to-manage payment. Whatever your goals, it is important to have a clear understanding of them before you begin the consolidation process.
What Type of Debt Do You Have?
The type of debt you have will also play a role in choosing the best consolidation option for you. For example, if you have high-interest credit card debt, you may want to consider a balance transfer credit card.
This can help you get a 0% intro APR period, which can allow you to pay off your debt more quickly. Alternatively, you may want to consider a student loan consolidation program if you have student loans.
How Much Can You Afford to Pay Each Month?
Another essential factor to consider is how much you can afford to pay each month. This will help you determine which consolidation option is right for you.
You may want to consider a debt management program if you can only afford a small monthly payment. This will allow you to make one monthly payment that is used to pay off your debts over time.
Bottom Line
If you're struggling to pay multiple debts, you might consider debt consolidation.
This strategy can save you money on interest and help you get out of debt faster, but it's not right for everyone.
Before you consolidate your debts, understand how the process works and what kind of results you can realistically expect. By closely examining your situation and doing some research, you can decide if debt consolidation is the right move for you.
Related Post